Michael Starbuck, MD, FAAP
Although Dr. Starbuck was born in St. Louis, MO, he spent his childhood growing up in southern California. Dr. Starbuck has been practicing pediatrics since 1994 and has been at APA since 1999. Dr. Starbuck earned his Bachelor's in Biology from Loyola Marymount University. He was awarded his medical degree from St. Louis University of Medicine and completed his residency and internship at UCLA. Dr. Starbuck and his wife Kathryn are the proud parents of Noah, Peter, and Nate. Dr. Starbuck's goal is to provide the best care for children so they have the ability to strive for the goals. He works with patients to keep them healthy, so they can fully participate in all activities and wants to provide a comfortable place for families to bring their children. Dr. Starbuck was named one of 5280 magazine's "Top Docs" in Pediatrics in both 2010 and 2011. Dr. Starbuck spends his free time going to the mountains, gardening, and being a dad.
Noel Lucky Brucker, MD, FAAP
Dr. Brucker grew up near Dallas, TX. She has been a practicing pediatrician with APA since 2001. Dr. Brucker earned her Bachelor's from the University of Texas in their Honors Liberal Arts Program (Plan II) and received her medical degree from Baylor College of Medicine in Houston. She completed her pediatric internship at Texas Children's Hospital and her residency at the University of Colorado Health Sciences Center. Dr. Brucker and her husband are blessed with three sons. She feels that a strong medical home for a child has its basis in communication and a comfortable relationship between the provider and the family. When she's not hanging out with her boys, she is usually playing classical piano, but recently began playing violin, ukulele, and any other instrument that finds its way into her growing collection.
Gina Herrmann, MD, FAAP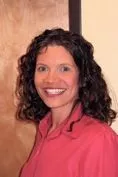 Dr. Herrmann was born in New York but grew up in central Florida. She attended the University of Florida where she earned both her Bachelor of Science in Zoology and her medical degree. She then completed her residency at Children's Memorial Hospital in Chicago. Dr. Herrmann strives to provide a comfortable medical home for her patients and their families based on a foundation of open communication, preventive medicine, and reliable patient education. She is also fluent in Spanish and is happy to use her skill in her medical practice. She and her husband have three children: Gavin, Georgia, and Gianna. Dr. Hermann spends most of her free time enjoying family time but, as time permits, enjoys exercising, dancing, hiking and reading.
Meghan Guerin, MD, FAAP
Dr. Guerin loves Colorado and has practiced in the area for almost two decades. She enjoys working with families to help all members grow together and develop a healthy home environment. Dr. Guerin was born and raised in Michigan, but graduated from Georgetown University in Washington, DC with a degree in biology. She then attended Duke University School of Medicine in Durham, NC and completed her pediatric residency at University of North Carolina in Chapel Hill. With her husband, she is raising two teen sons, Connor and Quinn. In her free time, she loves to travel, read, and experiment with new foods and recipes.
Christeen Hodge, MD, FAAP

Arvada Pediatrics is excited to have Dr. Christeen Hodge join our medical family in October 2017. Dr. Hodge was born and raised in North Carolina. She received her Bachelor of Science with Honors in Biology and Chemistry from Randolph-Macon College in VA and her medical degree from Uniformed Services University of Health Sciences in Bethesda, MD. Dr. Hodge then completed pediatric residence at Children's Hospital of Mississippi and subsequently became Board Certified in Pediatrics. She was a pediatrician for 7 years in Texas, Italy, and Nebraska prior to joining us at APA. Dr. Hodge loves her work as a pediatrician; she focuses on spending time with her patients and education as part of each visit. She has been a swimmer since childhood through college and still spends time in the pool. She enjoys sports and outdoor activities in her free time - especially running, cycling, hiking, and triathlons.
Renae Millar, PA-C
Renae was born in Appleton, WI in 1975. She completed her Bachelor's degree through CSU and was awarded a Master's in Physician Assistant Clinical Studies from Colorado University in 2001. Renae and her husband are the very proud parents of Jacob and Kyla. She has been practicing with APA since 2001. In her free time, Renae enjoys rollerblading, camping, watching movies, and playing with her children.
Sherrene Mills, PA-C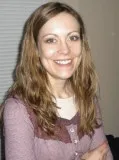 Sherrene was born and raised in Cheyenne, Wyoming. She received her undergraduate degree from the University of Wyoming in 2004. Sherrene moved to Colorado in 2006 to begin her training as a Physician Assistant in the University of Colorado's CHAPA program, graduating in 2009. She then practiced general pediatrics for 7 years prior to joining APA. She is looking forward to meeting and caring for the patients and families at APA. Sherrene believes the role of a provider is not only to treat ailments but to educate in the prevention of illness and advocate for healthy lifestyles. She and her husband Kevin have two beautiful daughters, Everly and Nora, who are Sherrene's favorite pastime outside of the office.
Tashina Garrett, LPC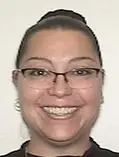 Tashina is a Denver native with extensive experience working with children, adolescents, and families. She has worked with children since childhood, working as a babysitter, in childcare centers, and in recreation centers. As an adult, Tashina has worked with children in out of home placements and in community-based settings for more than 15 years. She has two children of her own and her family enjoys playing board games and sports and other outdoor activities. Tashina earned her Bachelor's degree in Psychology and Sociology, her Master's degree in Counseling, and is a Licensed Professional Counselor (LPC). She is an optimist and uses a strength-based approach in working with clients. Tashina is excited to be a part of the Arvada Pediatrics family.