Charyl LeBlanc, MD, FAAP
Born in 1962, Dr. LeBlanc comes from San Mateo, California. She studied Human Biology at Stanford then moved on to medical school at UC San Francisco and residency at Oakland Children's Hospital. She then came to APA and has been practicing here since 1994. Dr. LeBlanc believes that patient and parent education are the foundations of establishing healthy lifestyles at an early age, which will lead to improved health throughout life. She also stresses the vital role that the family must play in supporting healthy children. When out of the office, Dr. LeBlanc likes to run, hike, cook, garden, and snowshoe with her husband Bill and boys, Dane and Ryan. They also enjoy hosting international exchange students.
Nicholas Abbey, MD, FAAP
A native Coloradan, Dr. Abbey was born in Ft. Collins in 1970. He studied medicine at the University of Colorado Health Sciences Center, receiving his medical degree in 1996. He then completed his pediatric residency at the Children's Hospital in Denver. With a motto: "It is a pleasure and a privilege caring for your kids!", Dr. Abbey has brought his energy to APA since he began practicing in 1999. He is also a clinical instructor of pediatric residents for the Children's Hospital. He has two children: William, born in 1998, and Jackson, born in 2003. On days off, in addition to playing with his kids, Dr. Abbey enjoys tennis, skiing, and golf.
Sarah Mercer, MD, FAAP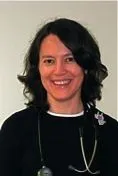 Dr. Mercer joined APA in August 2008 after practicing pediatrics in Massachusetts for four years. She grew up in Arizona and then studied Biology at the Massachusetts Institute of Technology. She earned her medical degree from the University of Arizona and completed her internship and residency training at Stanford University. Dr. Mercer enjoys working with children and their parents to foster a healthy environment for children to grow up in. Her favorite part of her job is building strong relationships with families and watching children grow up to realize their potential. She and her husband Ken love being parents to their two children, Avery and Miles. Dr. Mercer is looking forward to continuing to explore Denver and also enjoys hiking and yoga.
Melissa McHugh, MD, FAAP
A transplant from the panhandle of Texas, Dr. McHugh comes to APA after almost 5 years of practicing at Children's Hospital of Colorado Network of Care. She came to Colorado after a few back and forths across America, attending undergraduate at The University of Texas at Austin, teaching high school in San Jose, California, returning to Texas for medical school at Baylor College of Medicine, and completing residency at Cincinnati Children's Hospital. Her passion is educating patients and parents about how their bodies work and what makes them work better. She believes that armed with knowledge, everyone can lead healthy and fulfilling lives. When she is not at work, she enjoys taking her dog for long walks, picking weeds out of her garden and spending time with her husband. Dr. McHugh joined Arvada Pediatrics in April 2015.
Jennifer England, MD
Dr. Jen England joined APA in July 2023 after 17 years practicing pediatrics in NE Denver. She was brought up as an "army brat" moving from one coast to the other and graduated from Emory University medical school in 2000. She completed her pediatric residency at Children's Hospital Colorado. Dr. Jen believes that building trust with families is a crucial step to keeping children healthy and that excellent care needs to be tailored to the unique needs of each child. When not working, Dr. Jen plays guitar in an indie band, gardens, makes things from wood and concrete, and with her husband William attempts to keep up with her sons Julian and Miles on snowboards
Callie Page, PA-C

Callie is so excited to be joining Arvada Pediatrics! She was born and raised in Texas and received her undergraduate degree from Baylor University in 2014. Callie moved to Colorado to attend the University of Colorado Child Health Associate/Physician Assistant Program and graduated in 2018. She believes it is truly a privilege to care for children. She looks forward to helping patients and their families foster a healthy environment to grow and thrive in. When not working, Callie enjoys spending time outdoors with her husband and their dog!
Amanda Sevvom, PA-C
Amanda joined APA in February 2023 with about 14 years of experience as a pediatric physician assistant. She has worked in primary care pediatrics since graduating with a master's degree from Pacific University of Oregon's PA program in 2008. Although she is not a Colorado native, she considers herself "pretty close" as she moved to Colorado from Texas when she was in middle school. She graduated from the University of Colorado with a degree in Kinesiology in 2001. She and her husband have two very active boys with whom she spends her free time trying to keep up with! She enjoys working with the children of her community and strives to optimally help each patient and their family navigate their health and well-being.