FLU Vaccines
Flu vaccines are currently available! We have injectable flu (shot) and FluMist (nasal spray) available for private insurance, as well as injectable flu available for our VFC patients. Please call our office to schedule.
COVID-19 Vaccine and Testing Updates
Rapid antigen testing for COVID-19 is now available at Arvada Pediatrics for our patients, in addition to send-out PCR testing. One or both tests may be recommended depending on symptoms. Please schedule an appointment with one of our providers to discuss your best screening option. (Visit copays may apply per your insurance plan. Please be sure to check your benefits and out-of-pocket costs prior to scheduling).
.
---
Tashina Garrett, LPC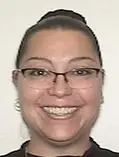 Tashina is a Denver native with extensive experience working with children, adolescents, and families. She has worked with children since childhood, working as a babysitter, in child care centers, and in recreation centers. As an adult, Tashina has worked with children in out of home placements and in community based settings for more than 15 years. She has two children of her own and her family enjoys playing board games and sports and other outdoor activities. Tashina earned her Bachelor's degree in Psychology and Sociology, her Master's degree in Counseling, and is a Licensed Professional Counselor (LPC). She is an optimist and uses a strengthbased approach in working with clients. Tashina is excited to be a part of the Arvada Pediatrics family.